SAFETY ACCESS SYSTEMS
Loading platforms and safety access systems which incorporate fall protection and safety solutions for bulk loading areas.
LEARN MORE
SALES & INSTALLATION OF SAFETY ACCESS SYSTEMS IN CANADA
Faultless Safety Access Systems provides fall protection solutions for all bulk loading and unloading industries. As a full-service safety solutions supplier we offer an extensive catalogue of services and products that take you from project inception to its completion. We will work with you to ensure: design specifications match the objective of the project; the product works within the defined space achieving the goals intended; to the final stages of installation.
Whether it's a portable truck access (PTA) system or a multi-spot location with custom engineered gangway, racks and loading arm applications, our team is here to assist. Our on-site evaluation ensures you receive the best product for the application and all our products are certified to adhere to OHSA standards.
LEARN MORE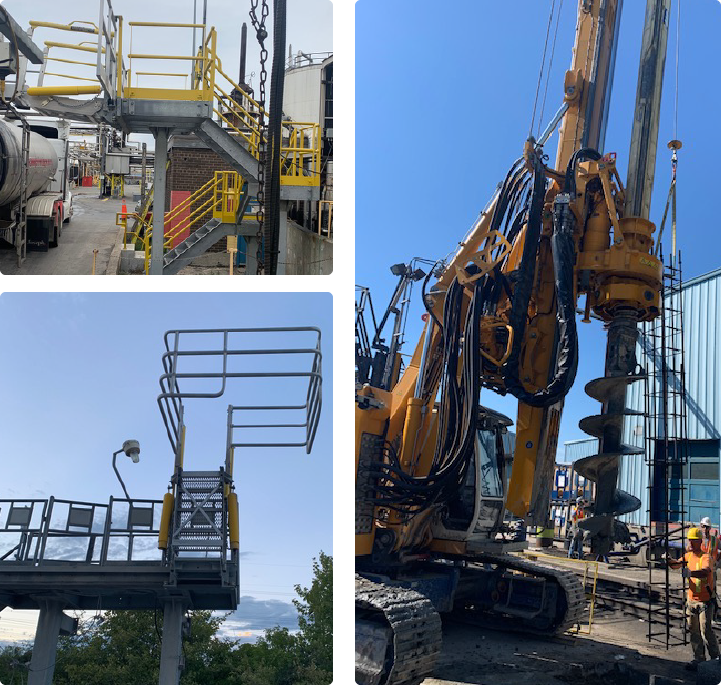 LOADING PLATFORMS & SAFETY ACCESS SYSTEMS
SAFETY ACCESS SYSTEMS FOR CARGO TYPES
We have solutions for every cargo type and transportation method, a few examples are listed below.
REQUEST MORE INFORMATION
Submit your details and a rep will contact you
MAKE YOUR WORK
AREA SAFER
Learn how we can help to make your work
environment a safer place.